Learning a Language Abroad: 3 Case Studies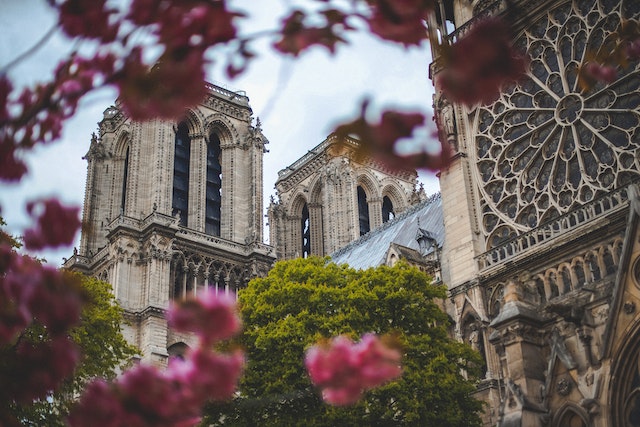 Have you ever thought about learning a language abroad?
Moving to a new country is often seen as a daunting prospect. But while it can be challenging, it can also be an incredibly rewarding experience – both personally and professionally  – and, of course, an invaluable opportunity to learn a language through total immersion.
From picking up new vocabulary from television and conversation to attending language classes or immersing yourself in the local culture, there are endless opportunities to learn when you make the move abroad.
Here are three case studies of people who mastered a new language by relocating to a foreign country:
1.  Martín, an Argentinean children's book illustrator
If you think learning a language abroad is impossible, pay attention to our first story.
When Martín received an offer from a publishing company in New York, he wasn't sure his English was good enough to accept the job. But, despite all his fears and insecurities, he decided to take the plunge and moved to New York City with his wife and two young children.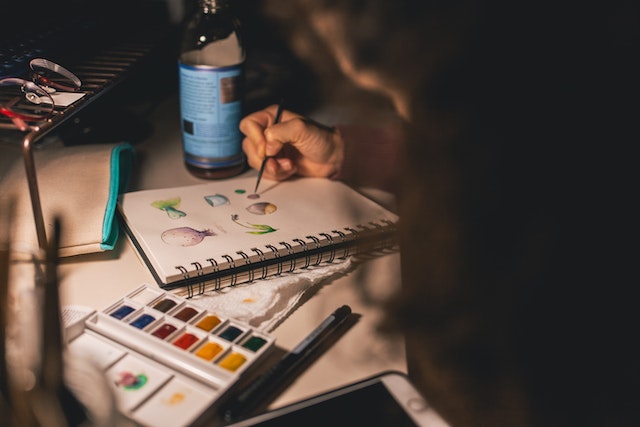 Once he'd settled in his new life, Martín enrolled in a number of English classes, including courses, seminars, and workshops related to his profession. In the evenings, he also studied with a private English tutor who trained him in areas such as job interviews, social English, and New York slang.
Within a few months, his English had improved dramatically. Not only was he able to excel at his new job, but he also found that his improved English skills made him more marketable as a freelance illustrator.
"When I first arrived in Brooklyn", says Martín, "I was so worried about my English. But after a few months of study and constant practice, I can say I am completely fluent. For me, taking the time to take courses and workshops related to my area of work was key, as it allowed me to be exposed to the language in a way that felt interesting, meaningful and productive".
2. John, an American history student
John had always been interested in pre-Columbian civilizations, and when he was given the opportunity to study abroad in Mexico City, he jumped at the chance without hesitation.
After a few weeks of traveling around Mexico, he enrolled in a Master's program at the University of Mexico. And that's when the problems started.
Although John had studied Spanish in college, he found that living in Mexico and taking classes in Spanish was a completely different experience. While he was able to cope with most assignments and understand the main point of the lectures, he couldn't help but notice that a large part of the nuances of the spoken and written language escaped him. Very quickly, he realized that he needed to find a way to immerse himself in the language if he wanted to make the most of his time in Mexico.
Fortunately, John's host family had a crucial role to play: they were incredibly patient with him as he practiced his Spanish, and –never assuming it was his responsibility to understand even the most intricate Mexican slang– they made sure to speak slowly and clearly so that he could take part in every conversation and feel included in his new home.
In addition, they took him on outings around the city so that he could practice using his language skills in real-world situations while expanding on his ever-growing knowledge of Mexican history.
Thanks to all this help, John's Spanish improved drastically over the course of his stay in Mexico City.
Today, he is planning on doing his PhD in Ancient Mesoamerica, and credits his experience abroad with giving him the language skills he needs to pursue his studies.
"I'm so grateful that I decided to study in Mexico", says John. "Not only did I get to learn about an amazing culture and history, but I also gained a level of proficiency in Spanish that I never would have been able to achieve by staying in the United States. If you're thinking about learning a language, there's no better way to do it than by immersing yourself in the culture. And if you're thinking about moving abroad, Mexico is an amazing place to start!".
Still not convinced about learning a language abroad? Let's read what Anna has to say about it.
3. Anna, a Swedish medical student
When Anna went to Paris to work as an au pair for one semester, she quickly realized that her French was not as good as she thought it was. But instead of feeling discouraged, she saw this as an opportunity to try something new: learning a language abroad became a kind of positive obsession for her.
Since her job involved staying at home all day and taking care of the house, she made sure that she occupied every minute doing things to perfect her comprehension skills.
If she had to clean the children's bedroom, she did it while listening to the news channel in French. If she had to do the grocery shopping, she opted for smaller family stores where people were more talkative and asked her in French about her life in Sweden.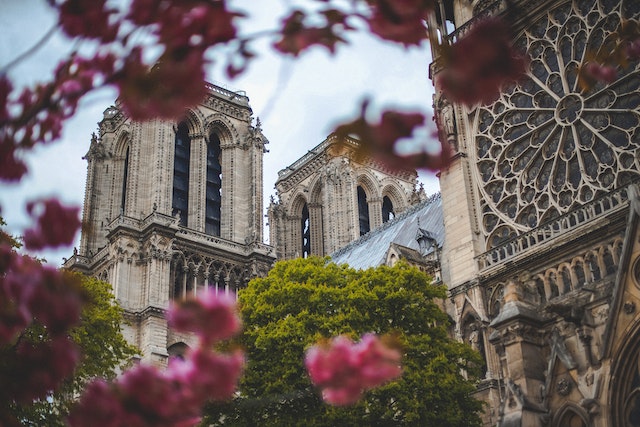 Within a few months, her French had improved so much that she was able to take a weekend job as a waitress in a traditional Parisian café. When she returned to Sweden, she felt confident sp confident in her French skills that she even agreed to teach a few French lessons to one of her fellow medical students!
"Moving to Paris was one of the best decisions I've ever made", says Anna. "Not only did I get to experience the city and the culture, but I also improved my language skills so much. Living 24 hours a day in a different country pushes you to learn the target language in a way that no other experience can. However, I couldn't have done it all on my own. Edith, my private tutor, was not only a huge help in perfecting my pronunciation and vocabulary but also my go-to person every time I had a question about the language or the culture!"
So there you have it — three case studies of people who learned a language by moving abroad. As you can see, each person had a different experience and approach, but they all benefited greatly from immersing themselves in the culture and the language.
If you're thinking of learning a language abroad, consider taking the plunge and moving to a country where it is spoken. It may seem daunting at first, but you'll never regret it!
If, like Martín and Anna you would like to get personalized language instruction to complement your language immersion abroad, don't hesitate to explore our services. At LovLan, we have a comprehensive directory of native language tutors who can help you achieve your language goals, no matter where you are in the world.