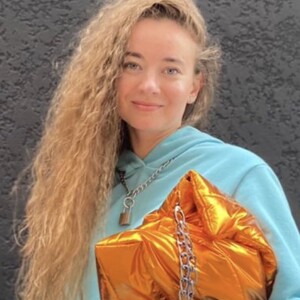 Elena
Brest voblast, Belarus
TEACHESEnglishRussian
ALSO SPEAKSItalian
11 years' experience, focus on speaking, great results. Master's degree in teaching. English for Travelling, Business, IT, Marketing, Art, Design, Fashion Industry, Medicine, Pharmaceuticals etc.
AVAILABLE ON:




About Elena
Hello! My name is Elena and I'm a highly qualified, 11 years' experience English and Russian Language Tutor! I use language and psychology to make my methods of teaching unique and effective! Foreign language is a state of mind. The more languages you know, the more times you are a person. You will be able to study Speaking English for Everyday Use, Travelling, Living Abroad, Business (self-made course), Fashion, Design, Art, Nuclear Energy, Medicine, Pharmaceuticals, Marketing, Management and etc. There is a huge base of learning materials I can provide you: audio, video courses, textbooks) combined with the latest equipment for teaching. Don't forget to book a trial lesson before you commit and begin your transformation into a native speaker. Let's start! Welcome!
Teaching Expertise
11 years of offline/online teaching English, 300 hundred satisfied students have achieved their goals due to our studies. creative, resourceful, innovative, online linguist, philologist, writer (graduation with honors, internship - Bologna State University). Communicative approach, I have a unique collection of textbooks and videos for all spheres and levels of learning English. Facilities: high-speed internet connection, Mac Book Pro, HD videocamera, AirPods, magnetic dashboard. Let's start!
Elena's Qualifications
- MA in English Language and Literature, Brest State University, Belarus, 2009
- Internship at Bologna State University, Italy. Faculty of Foreign Languages.