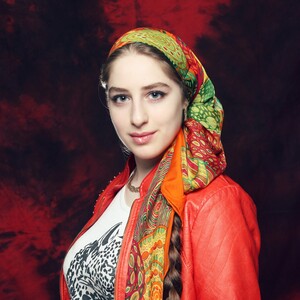 Khadizhat
Yamalo-Nenets Autonomous Okrug, Russian Federation
TEACHESRussianTurkish
ALSO SPEAKSEnglishChechen
- 3 years teaching experience - quick results - individual program - studying in Turkey (Master's degree in international relations major) - internships in Czech Republic, Austria, Turkey.
AVAILABLE ON:




About Khadizhat
We are at a time when there are many ways and approaches to learning foreign languages. Different teaching methods are used all over the world, but the best way remains to study a foreign language directly with a native speaker! Let's quickly immerse yourself in the world of the Russian language, culture and history. Different videos, music and cuisine will help you not only to learn the language, but also to understand its history, soul and structure! But if you are the person who decided to study Turkish, not Russian, then you are no less fortunate, since you ended up with a teacher who uses the best teaching materials for studying Turkish language. You are also waiting for a complete immersion in the world of the East, which is stitched with European threads! Let's learn together! :)
Teaching Expertise
- 3 years teaching experience - creating own Language School for teaching Turkish, Russian and English - Turkish-Russian translator in Moscow Language School
Khadizhat's Qualifications
- BA - International Relations, Pyatigorsk State Linguistic University, Russia, 2018.
- MA - International Relations, Osmangazi University, Turkey, 2021.